I'm throwing this post up for folks who follow me on Facebook. If you've never bought one of my ebooks, then here's the chance to get book one of my fantasy series for $0.99. It's only going to be at that price for a short time (Amazon allows me to price drop, but only occasionally. And since this book is exclusive with them, they make the rules).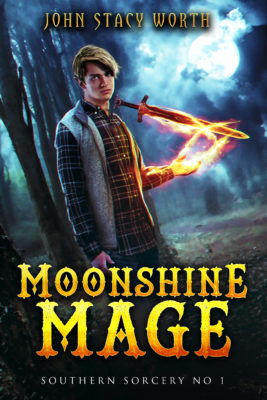 When I build up a large enough backlist, I may end my exclusivity with Amazon and put out a boxed set for dirt cheap, but right now I'm still breaking even on website costs and putting money back in for cover illustrations.
So If you're one of the few who bought at full price, then I thank you again for that support and vote of confidence. You're among those who have helped me keep this site running. I'm always grateful when readers take a chance on my fiction, and I want to give you a idea of what that means.
Look around at my website, check out the awesome covers I was able to purchase. You've put money in my pocket, which also meant money for my cover designer (who has a wife, three young daughters, and supports students in a Philippine school with their education costs). When you support independent authors, you're doing far more than you realize. So once again, thank you!
At the same time, I always intend to be upfront about my pricing strategies and goals as an author. I do have price drops when Amazon allows, and I usually line those up with promotions with other indie authors so we can help each other build our reader base. (Team work makes the dream work, right.)
Now, I used to think of price drops as nothing more than marketing ploys. But once a book's been out a while, it can also nudge new readers toward taking a chance on an author they've never read. I also liken it to the difference in price when a movie hits the theater verses when it finally goes to Redbox.
As for my goals, I'd like to make enough to write full time, or to at least help fund college if my boys decide to go that route. Writing may even help out in retirement, when I reach that stage of life. I realize I might not achieve any of these goals, but I have plans and strategies in place that should move me closer, bit by bit.
And I know I can't get there alone. That's why I ask readers to share my fiction with other like-minded readers, to share on social media, and leave honest reviews when they can. It helps me find my readers and keep on writing. Heck share this email if you want. Point your friends toward book one while it's still $0.99.
But only if you'd think they'll like my type of fiction. This is fantasy in a modern setting, with a Christian worldview, and a bit of Southern culture. It doesn't fit neatly into any one genre, so it's not for everyone. But if it sounds like something you'd enjoy, then check it out.  And once you've read it, if you liked it and would recommend it, then leave a review and spread the word.
Thanks again,
JSW