Bio
The truth behind the fiction. Or something like that.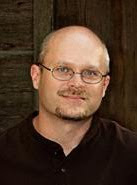 How do you describe an author/artist like John Stacy Worth? Well, usually you just get out of the way and let him talk in third person about himself and the art he creates. (It's less painful that way … probably.)
This Ain't Your Mama's Christian Fiction!
Though John Stacy Worth may write from a Christian worldview, as he once told his wife, "This ain't your mama's Christian Fiction.
His books have no Amish folks (though they are indeed cool), no 1800's Western setting with a focus on Romance (and Western Romances completely rule – check out 'Redeeming Love' by Francine Rivers if you don't believe it). His fiction is more like, "Can a vampire get saved? What were the Nephilim really like? What happened to those Cherubim and that flaming sword guarding the entrance to Eden?" And, "If you could travel through time to witness the crucifixion and resurrection what would you tell the disciples?"
John Stacy Worth has been writing and illustrating stories like these since he was old enough to trace comic books. He grew up in rural Georgia reading every Tarzan novel he could get his hands on, then moved on to Asimov, Tolkien, Orson Scott Card … you get the picture.
Since those days (way back in the twentieth century), it's rumored he served in the U.S. Navy (14 countries and, some say, about every island in the Caribbean), spent a year undercover as a High School Science Teacher, then a Chemist for Merck Pharmaceuticals, and (according to certain sources) he's now at a Nuclear Power Plant.
What's known for sure is that he's happily married, somewhere  back in Georgia, with two awesome sons. He still likes to draw and make up stories, loves God, and talks about Jesus if you give him half a chance.
His ebooks are just beginning to show up online. He's also rumored to promote his fiction on Facebook, Twitter, and Patreon. And hey, if your mama is that rare and precious type that occasionally wonders "What's up with Nessie?" or "You know, I believe that Bigfoot critter might be real…" send her his way.
This might be your mama's Christian Fiction after all.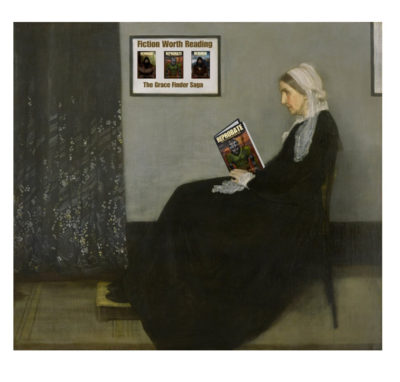 (Whistler's mom – down with Fiction Worth Reading. Who knew?)